Easy ways to improve family engagement and strengthen relationships within your service.
Educators, did you know that within your private Kinderloop you can improve family engagement in a few simple ways that can have a great impact.

Family comments
Switching on Family comments allows families to comment back on your awesome posts!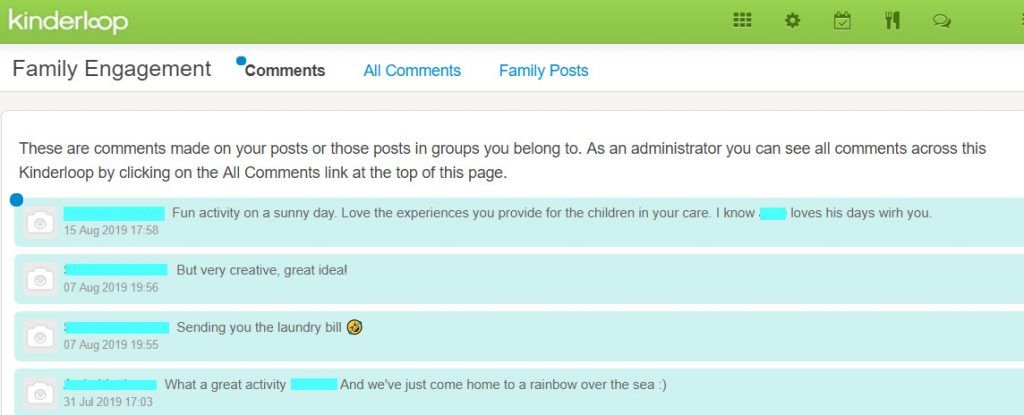 Family comments can be switched on via: Settings > Options > Comments on posts

Show the love
Families can ? a post when using the Kinderloop Plus app. Located in plain view at the bottom of each post. Let your families know that this small gesture is really welcomed!
IDEA: Friday Posts
Creating a post at the end of each week that asks families to share their weekend adventures with their child on Kinderloop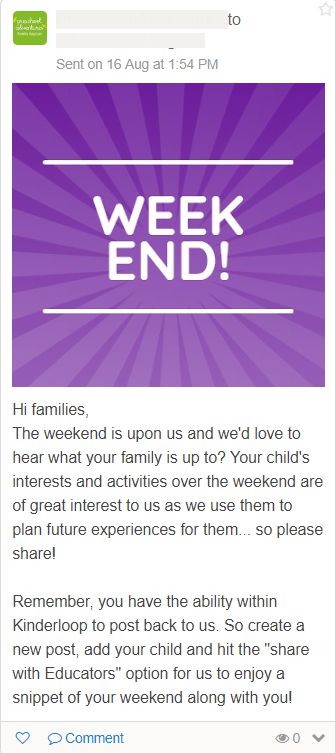 Family Posts
Switching on Family posts allows families to post back to you and share pictures and videos about their child. Not only can this help Educator's plan future activities that are specific to a child's current interests, but it relates directly to the EYLF Principles (Principle #1 – Respectful, reciprocal relationships and Principle #2 – Partnerships), the Practices (Practice #2 – Responsiveness to children), and the also the NQS (QA1.1.2 – Each child's interests).

It's also incredibly motivating for an Educator to receive a post from a family, so definitely encourage this! Family posts are blue!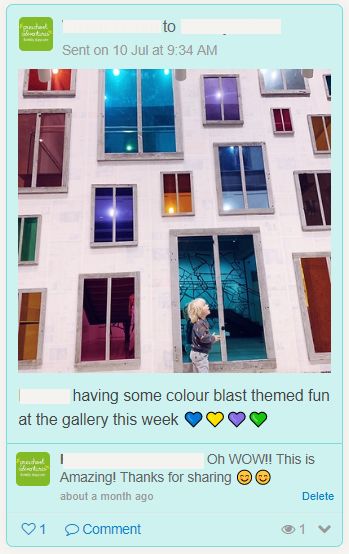 Family posts can be switched on via: Settings > Options > Family posts/blue posts.
Family posts can also be really useful if a family needs to get a message out to other families. Two examples include: Birthday party invites, or, putting a community sports team together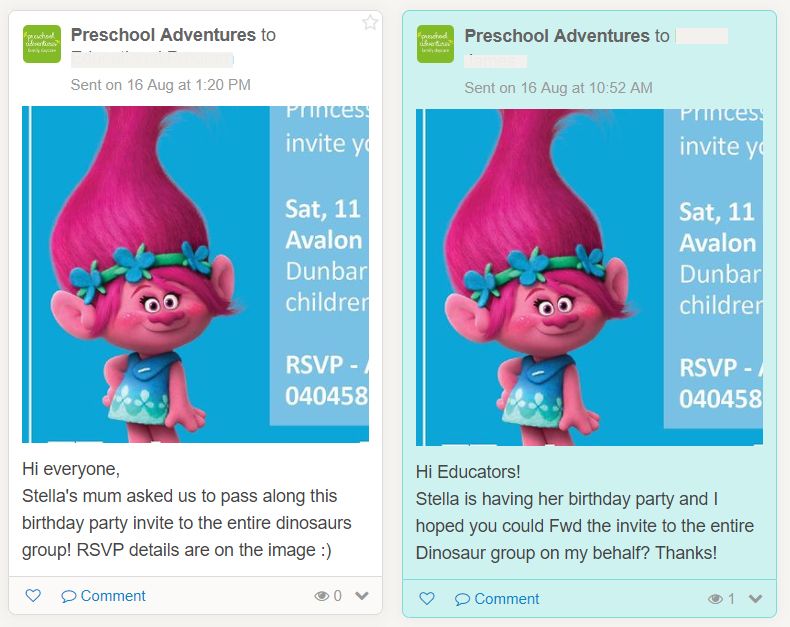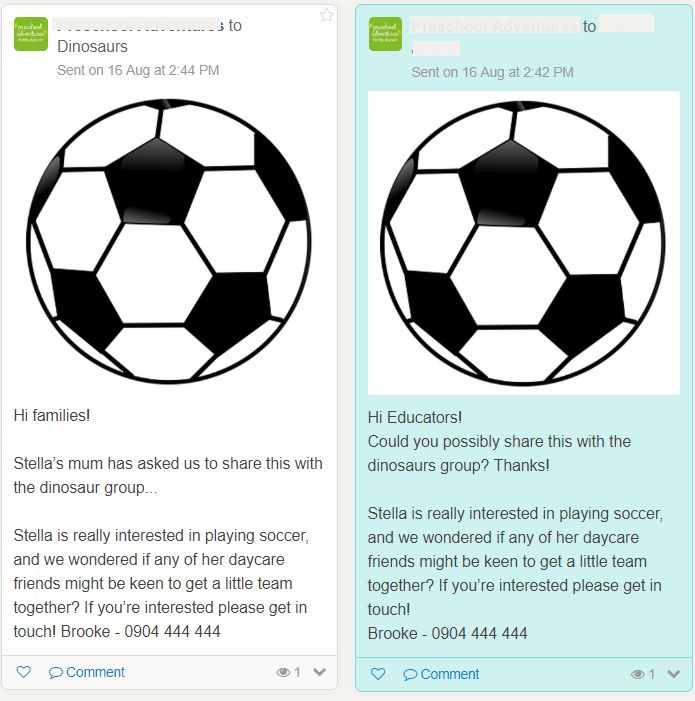 Extending on this even further…family posts can be turned into planning items. You can assign a specific date to each item, which can be viewed in the weekly view, or, add the item to a planning wall to access in the future.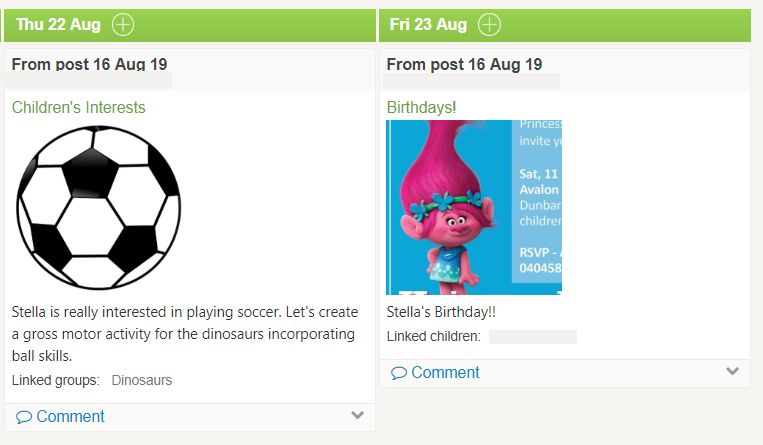 "Planning" can be accessed via the desktop computer, in the top right-hand-corner.
Useful tip!
Family posts can be viewed quickly and easily on the Kinderloop Plus app, simply by swiping left!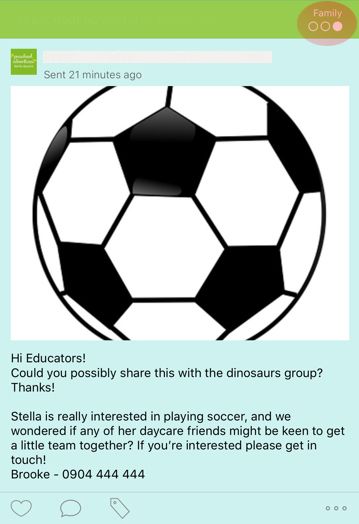 Give these tips a go and let your families know they can have more input into your planning cycle with their valued engagement!