Only a few decades back, Halloween was known as a much-loved North American tradition, but was it celebrated in Australia…? Heck, no! In fact, trick-or-treating was somewhat frowned upon as "just for American children". Fast forward twenty years, and whether it's the influence of pop culture and easy access to the Disney channel, or whether it has just extended more widely across the planet over time, Halloween has been embraced by the youth of today. Many areas of Australia now decorate their homes for the holiday, while swarms of children dressed as ghouls, ghosties and the like, liven up the neighbourhood each October!
Halloween actually derives from an ancient Celtic festival. The Celts lived approximately 2,000 years ago in a part of Europe now known as the UK, Ireland and the north of France. During this festival (called 'Samhain') on October 31, the Celts believed the ghosts of their deceased would return briefly to Earth. Over time, this festival (and variations of it) eventually made its way across the seas, where it morphed into a celebration incorporating trick-or-treating, decorating your home with spiderwebs and skeletons, and dressing in spooky costumes.
Halloween is primarily an opportunity for light-hearted fun which children love, many early childhood services in Australia have chosen to embrace the creative programming side of Halloween instead.
With a bit of imagination, some collaboration, and the ability to relax into it, the programming possibilities for Halloween are endless. Through activities, art, costumes, creativity, music and dance (not to mention the fun food and drink possibilities!) children have an opportunity to learn about cultures and traditions celebrated across the world – depending on the direction their educators elect to take their programming.
In short, educators are seen to be getting really creative and having a great time! Which, in turn, means that the experience of the children in their care is all the more enriched! Let's explore some of the wide variety of ways this is being achieved…
Mini dough pumpkins invitation to play and potion making –
Inner Bloom Family Daycare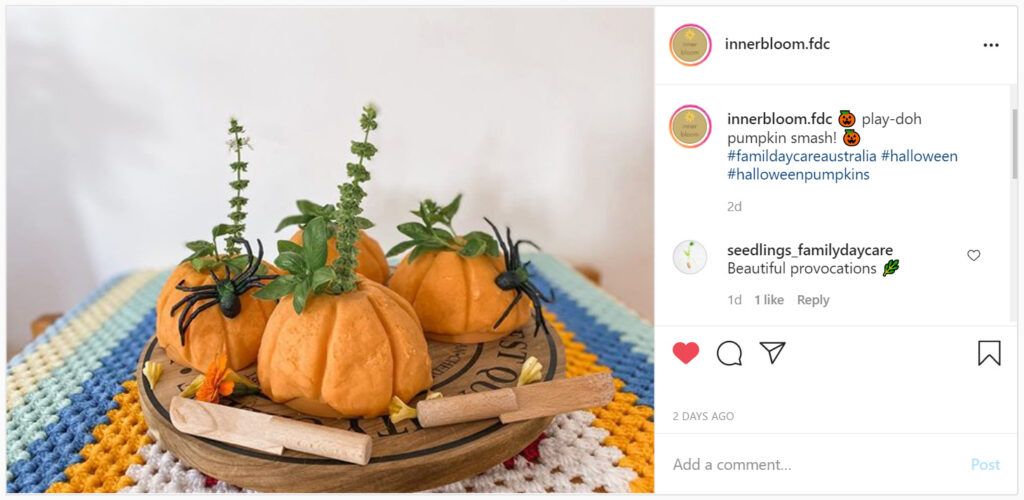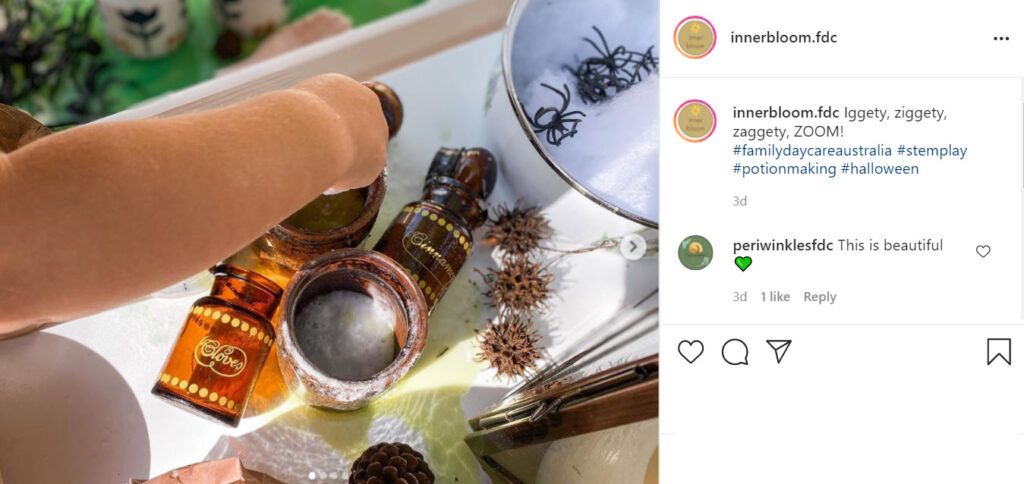 Spooky sensory rice tray. With tongs for fine motor ghoulie collecting –
Goodstart Kanimbla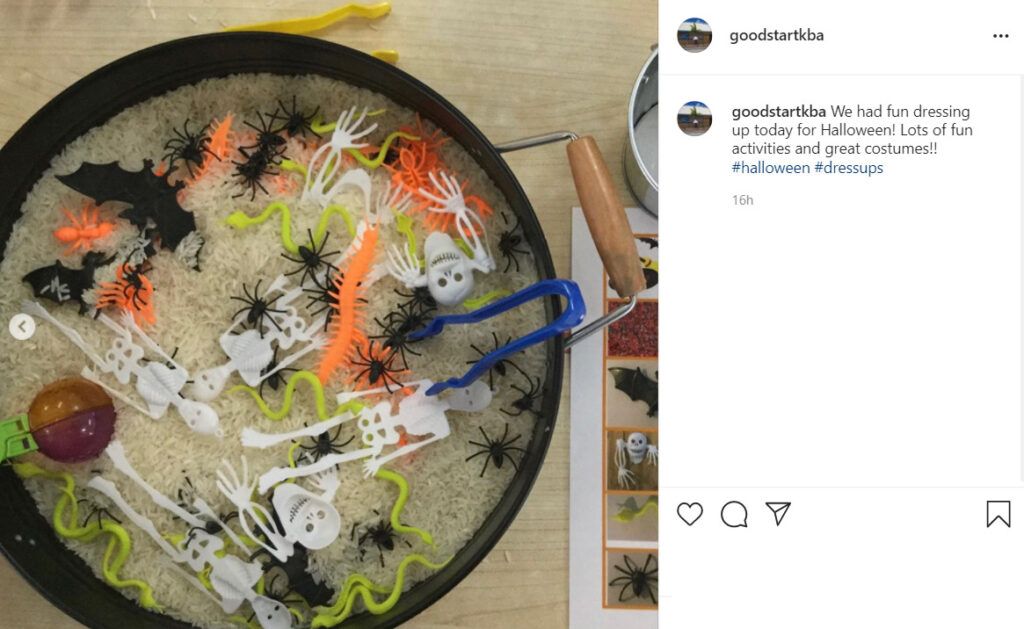 Pumpkin hammering! Great for hand-eye coordination and fine motor –
Skip Loudly ECE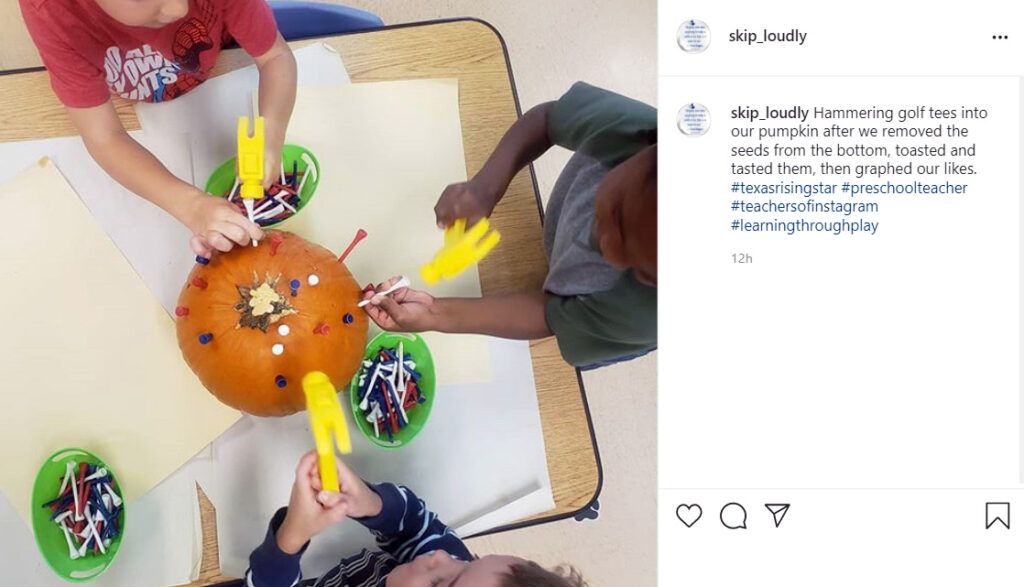 Creativity! Chalk pastel, still-life art activity –
Preschool Adventures Family Daycare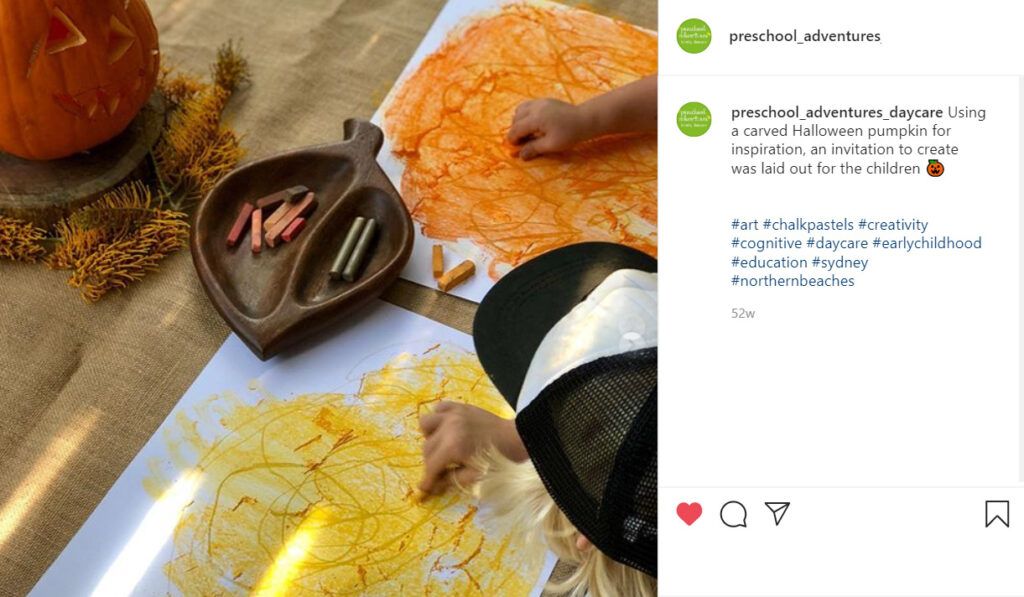 Spider cooking (and snacking!) activity –
Gerringong Coastal Cottage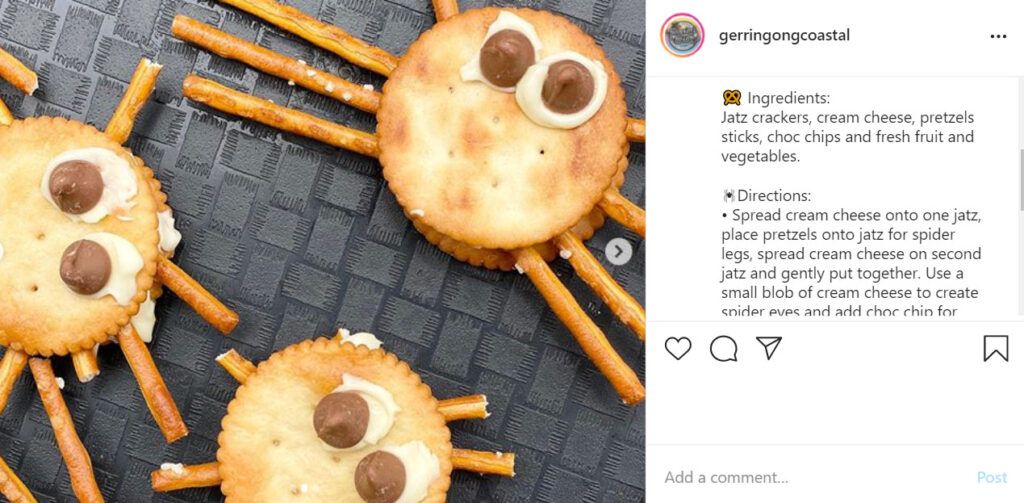 Fine motor eye-ball activity –
Farraway Tree Family Daycare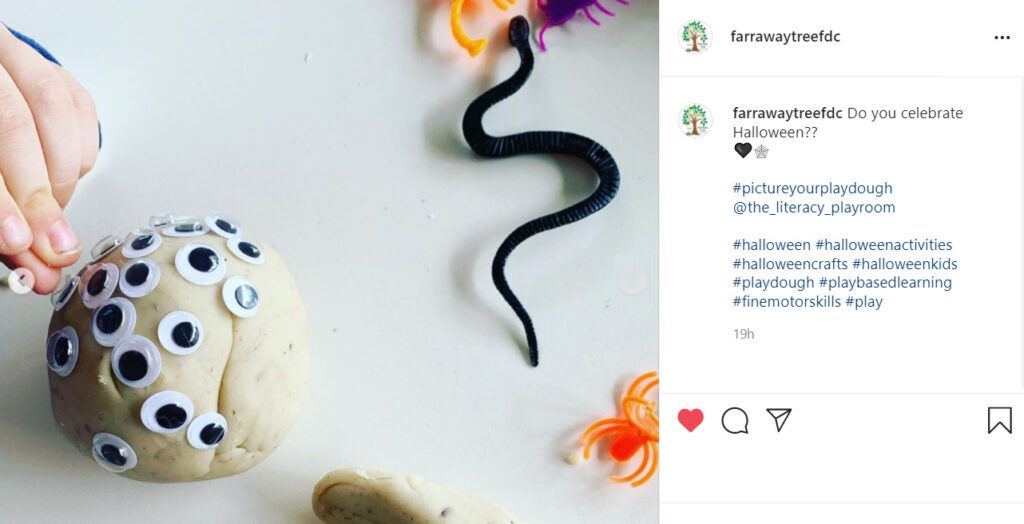 Jack-o-lantern invitation to explore –
Little Birds Family Daycare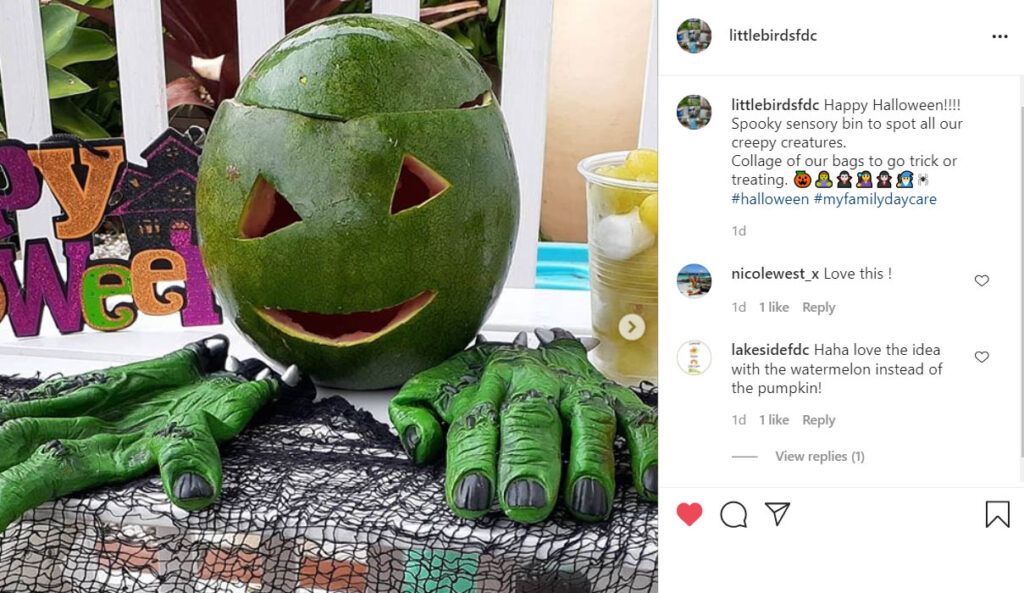 Ghostly art (cutest ghosts ever!) –
Riggy's Family Daycare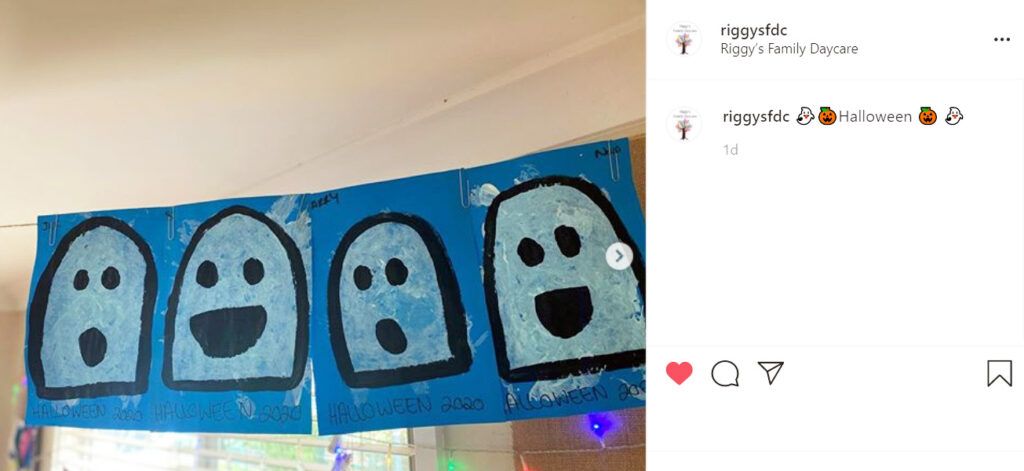 In a nutshell, Halloween in Australia seems to have been embraced! No longer a disgrace – embrace it too, or risk being turned into a frog!
If you'd like to follow the journey of any of the early learning services featured, their Instagram handle (name) is displayed in each image. Kinderloop is always supportive of educator's supporting other educators!
Happy Kinderlooping!
Follow along on our social pages to ensure you don't miss out on all of the Kinderloop tips & hints, and learn about our new features!
Facebook
Instagram