Have you explored Kinderloop's wonderful new Custom Planning feature yet? If you have, we hope that you like the look of it and have had a chance to play around with it and remember, we are always here and happy to help with any planning questions you might have!
Our team has been hard at work behind the scenes over the past few months building the new platform and we are constantly updating our systems as we receive feedback from services that have begun to use it.
So, what inspired the update? Well, our lovely friend Emily at Young Academics Early Learning Centre requested a way of planning that more accurately accommodated the needs of her service…and so the Custom Planning feature was born!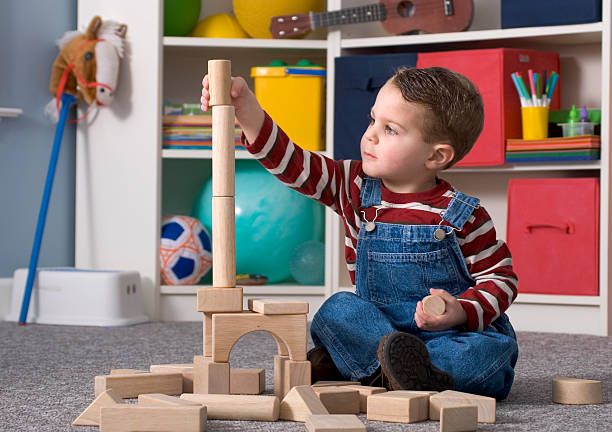 Earlier this week, we had a chat with Emily, Young Academics Quality and Compliance Manager, and some of her educators to see how they were finding the new feature so far….
Q – So Emily, our new custom planning feature all came about because of you guys! What was it that led to you asking for this feature? What inspired you to move from a way of paper-based planning to an online platform?
A – Our main motivator was that we wanted to be able to better demonstrate clear links in our planning cycle. Our previous method of programming at Young Academics was a paper-based form, where educators would either type or hand-write their plans and ideas. They would link planned experiences back to children, whether this be a follow up from an observation, extending their ideas or theories, providing provocations stemming from their interests and so on. This meant that educators would have to manually go through their programming folders, diaries, and children's Kinderloop profiles to show the completing planning cycle for each child. This was time-consuming and became rather tedious when it came to pulling together multiple examples to show an Authorised Officer during an Assessment and Rating visit.
I had heard that the team at Kinderloop were super responsive and helpful, so I thought, why not ask? See what we can produce that will work for our educators, but also benefit our families as well. With the recent lockdown in NSW, our families were no longer able to enter our Services and view the program that is usually displayed on the wall. Our educators were scanning or take a photo of their program and posting this on Kinderloop. It didn't look professional, and we wanted to do better!
Q – Do you feel like Kinderloop nailed the brief?
A – Absolutely. In the beginning, I shared my idea and asked what Kinderloop can do. Could we integrate our template into the current planning walls? What would this look like? How could we make the template accessible to all of our Services? What reports could we generate from the plan? After working on this for a couple of weeks (and being quite happy with the end result), the team at Kinderloop suggested a new feature that they felt could better meet the needs of our educators and families at Young Academics. When they first showed me the Custom Planning feature, I was blown away. Being able to completely create and customise our own programming template in Kinderloop was a game-changer. They went above and beyond what I expected, in particular, being able to run custom reports on the program, such as what EYLF outcomes have been used over a period, which children have been tagged in the program and so on.
Q – What kind of feedback have you received from your educators about the new way of planning?
A – Our educators using the custom planning feature have shared incredible feedback about how easy it is to use, and how it has significantly increased engagement with their families! Already being familiar with other functions of Kinderloop has made the transition smooth. Families have commented on how reader-friendly it is, and how it is so easily accessible for them at home.
Q – How has the online custom planning process changed the way that your educators work?
A – The online custom planning process has taken the 'paperwork' out of planning. There is no more A3 printed templates, fiddly PDF's, or formatting issues. Kinderloop has made our program more accessible to our educators too, being able to access from anywhere at any time. All of our educators at Young Academics contribute ideas to the weekly program and having a this online means that more than one person can work on it at once!
Q – Do you use our weekly planning and ideas walls? If so, how?
A – I haven't personally used the weekly planning and ideas walls as I am not in a child-facing role, but I know of some of our Services who do!
Q – Do you have any other plans in mind for how you will use Kinderloop in the future?
A – As an organisation, we are looking at how we can use Kinderloop to its full potential. We have already start exploring functions such as Surveys, Documents and Reports, but there is so much more that we can use to create an even better experience for our educators and families. The next step for Young Academics will be trying out the Quality Improvement Plan function.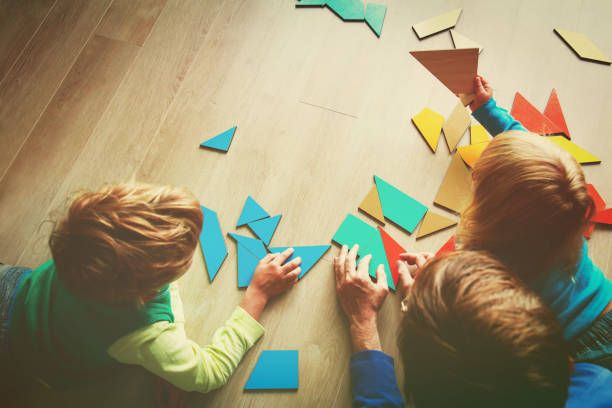 Next up, we spoke with Sana, an ECT from Young Academics, Merrylands:
Q – Sana, how are you finding the new custom planning feature on Kinderloop?
A – It is interactive. We can link children to our planning and experiences while doing our reflection. It is comprehensive and parents can see/visualise it in picture form and the planned experiences as well.
Q – How has it changed the way that you program within your centre?
A – Parents are more engaged and aware now. Everything is on Kinderloop which keeps our documentation in one mode now and it is easy to access instead of going to look for a folder to write in.
Q – What is your favourite aspect of the new planning feature?
A – The visual representation and the ability to link children to planned experiences and set ups. Our reflections can link to previous posts to justify that we made effort to bring the change.
Q – Do you use our weekly planning and ideas walls? If so, how?
A – We are doing custom plan each week adding 4 planned experiences which become visible on the wall. I have received positive feedback off the families as they found it very easy to read.
We then spoke to Monica, a certificate III trained educator also from Merrylands:
Q – How are you finding the new custom planning feature on Kinderloop?
A – The new planning program is good and more detailed when it comes to having a space to individually tag children that the activity is planned for.
Q – How has it changed the way that you program within your centre?
A – All documentation is now all in one place and easier for when we want to look back and review.
Q – What is your favourite aspect of the new planning feature?
A – I like that it is easier for families to see and that they like it.
Q – Do you use our weekly planning and ideas walls? If so, how?
A – Each week we write up planned experiences and reflect at the end of said week, this is all posted on the wall for the room educators and parents to see.
Claudia, the centre manager at Young Academics, Merrylands was keen to let us know her thoughts too:
Q – How are you finding the new custom planning feature on Kinderloop?
A – The custom planning has allowed educators who have trialled it to simply use a process in which they are already familiar with. This extension to current documentation means we do not have any confusion switching between observations and planning experiences.
Q – How has it changed the way that you program within your centre?
A – Parents are now able to understand the planning cycle a lot more! Before they often just had a big page to read and didn't really understand the process of it (possibly to 'wordy'), we are not able to explain planned experiences with photographs and this then allows the parents to understand the 'plan' behind the actual experience. I feel it has given parents a better understanding of their child's day as well as how we actually 'teach' children.
Q – What is your favourite aspect of the new planning feature?
A – The use of visuals had dramatically increased our planning feedback from parents and we have then used this feedback to plan new activities and reflect on our program. This has then strengthened our relationship between home and the school environments.
Q – Do you use our weekly planning and ideas walls? If so, how?
A – Yes parents have been able to view the wall and comment on the activities and spontaneous happenings which has been incredibly helpful for future planning.
So, what does the custom planning feature look like in action?
The beauty of this feature is that every service will have their own version of what a weekly plan or curriculum will look like. We've added a few screenshots below to give you a feel for what some of our educators have been up to so far…
Add PDF version?