Full name: Penelope Dalton
Qualification: Bachelor of Applied Science (Occupational Therapy)
Q – How long have you been a practicing Speech Pathologist?
A – I've been a practising O.T for forty years.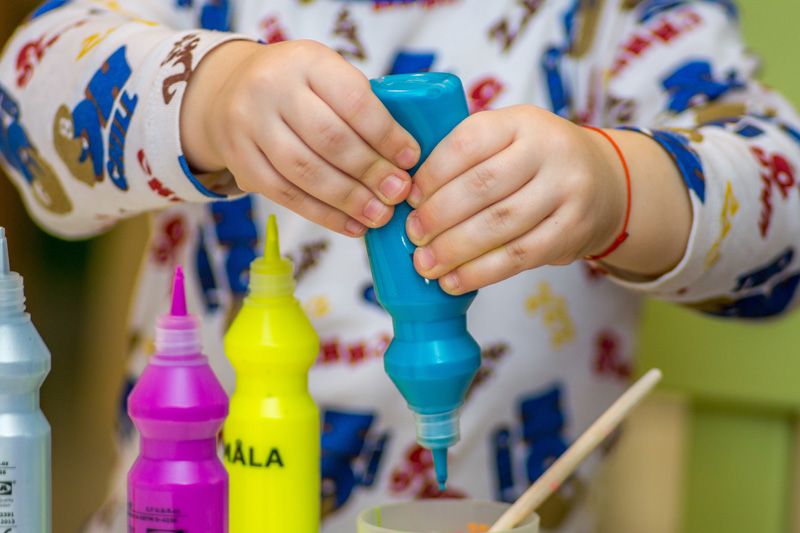 Q – Do you often treat children in the preschool or early schooling years?
A – I work with children of varying ages – from two years right up to eighteen years. However the majority are preschoolers, early infancy and primary school children.
Q – Over recent years, have you witnessed any new trends or changes concerning age-appropriate development, during your dealings with younger children?
A – Yes, over recent years I noticed a decrease in functional gross and fine motor skills. Self regulation issues. I've become much more aware of sensory processing issues in younger children.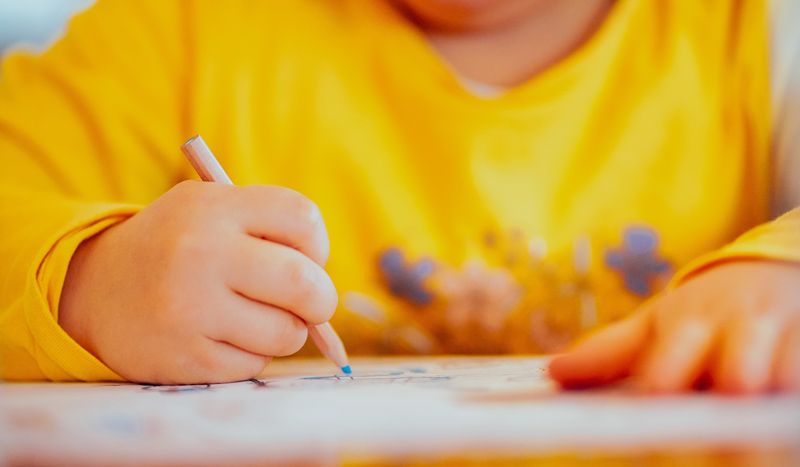 Q – Are there particular areas you'd recommend that Educators or parents should be focusing on with preschool aged children to prepare them for school?
A – Yes, the areas I reccommend focusing on in the early years include:
Fine motor strength / dexterity activities
Pencil to paper tasks.
Visual focus or attention activities – like hands-on games, puzzles and problem solving exercises.
Gross motor activities – get outdoors and amongst nature.
Q – Do you have any favourite preschool speech pathology focused activities that you could share with us?
A – I recommend the website Growing Hands on kids. It offers activity sheets you can sit down and work together on. I've included a few of my favourites below for some guidance.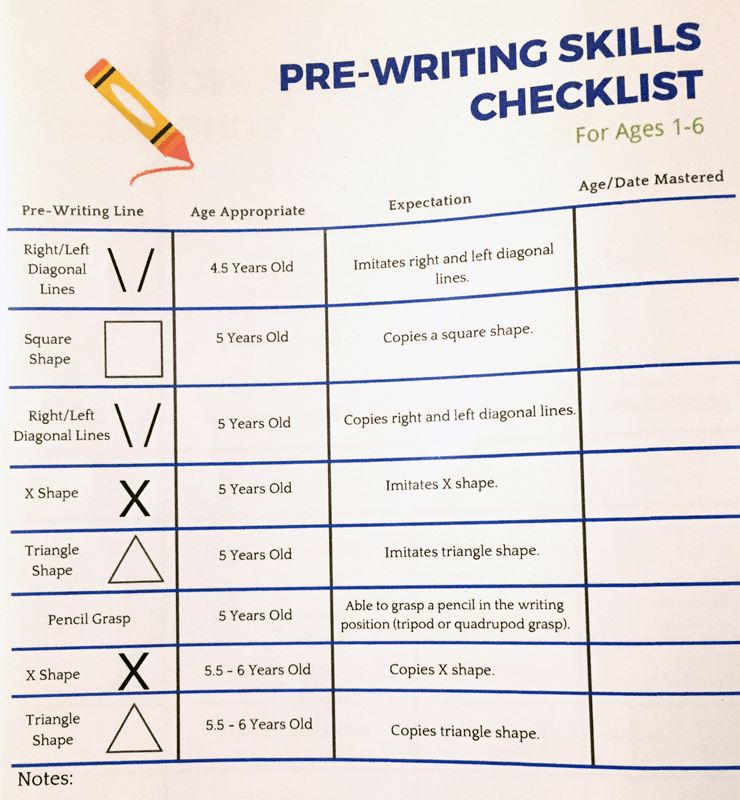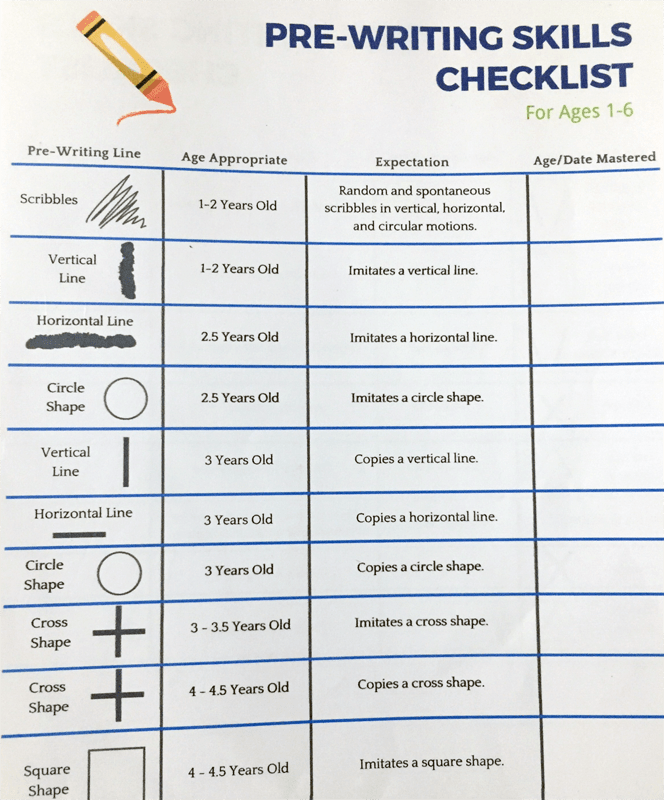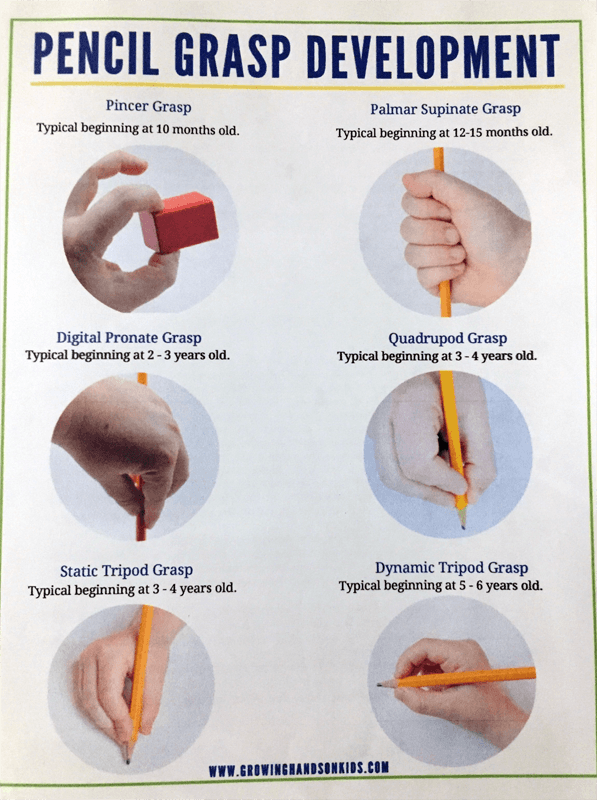 NOTE/ The below image offers a great selection of tasks and activities for hand development – strengthening little hands and wrists. Things like playdough are brilliant, and may people may not actually realise that it's beneficial while being a fun activity for children.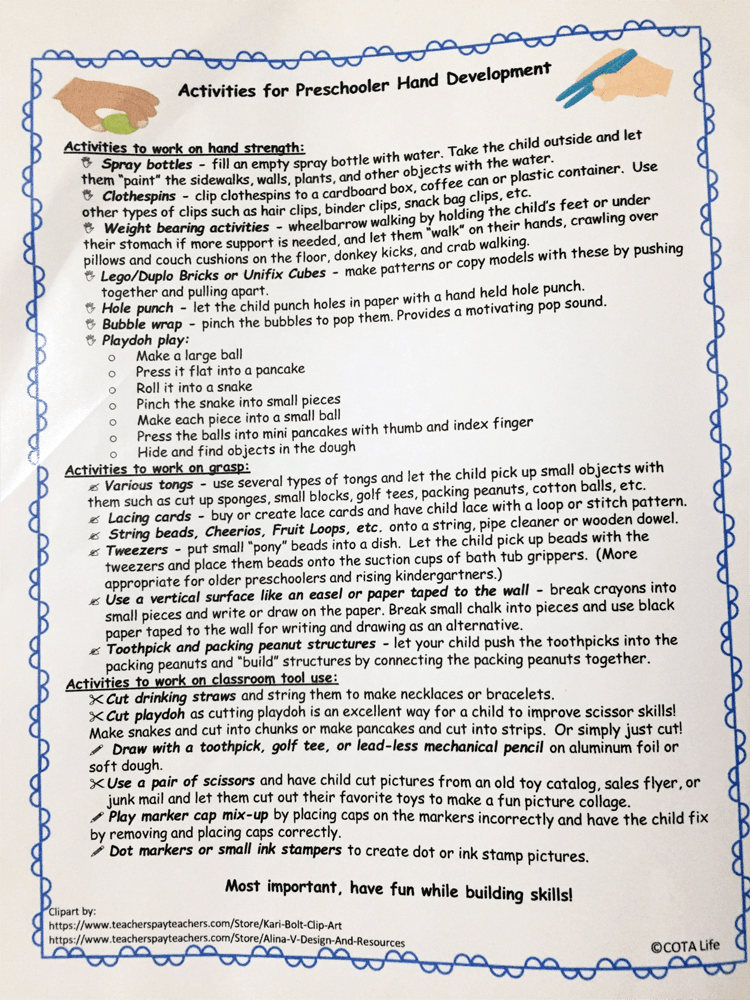 Q – If, as an Educator or parent, you have concerns about the development of a child in your care, what's the best course of action?
A – As an Educator – the first step should be a discussion with the parent/s.
As a parent – discuss your concerns initially with your child's Educator to see if they share similar concerns.
If neccessary, speak to your health professional: your child's doctor, who'll then help refer you on to a specialist like an O.T, speech pathologist, physio or psychologist.
Thanks so much for your professional insights Penny! Your decades of experience are invaluable.
Follow along on our social pages to ensure you don't miss out on all of the Kinderloop tips & hints, and learn about our new features!
Facebook
Instagram