Here at Kinderloop HQ, we were lucky enough to have a chat with Sarah, the director of Up Therapy Services. We wanted to find out more about Up Therapy Services and ask what are some of the typical questions educators have about early intervention.
Can you tell us a little more about 'Up Therapy Services'?
Up Therapy Services provides quality intervention services to children, families and educators. Our services include occupational therapy, group programs, educator workshops and online courses. Up Therapy facilitates the development of essential life skills to help children participate meaningfully and independently in daily activities. We focus on promoting everyday skills for children aged 0-12, including social skills, communication, emotional regulation, sensory processing, self-care skills and behaviour support. Up Therapy is dedicated to providing client-centred services that enable children to reach their full potential.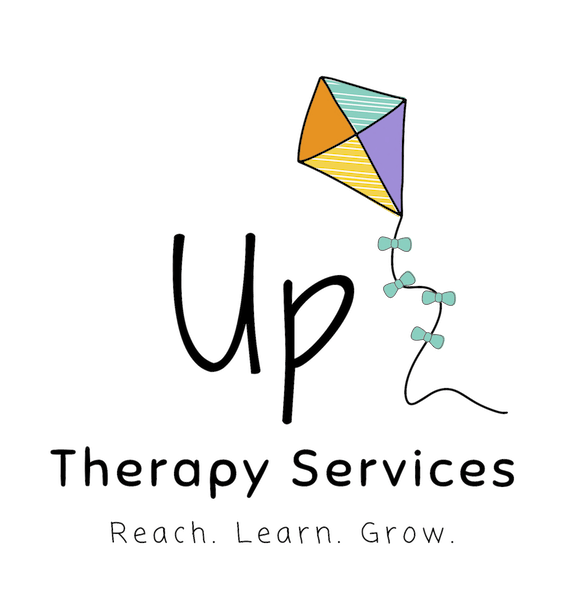 Sarah is the director of Up Therapy Services. She graduated from the University of Canberra with a Bachelor of Science in Psychology and Master of Occupational Therapy. She is certified in Ayres' Sensory Integration and as a DIRFloortime™ practitioner. She has extensive experience working with children with developmental delays, including autism spectrum disorder, attention deficit hyperactivity disorder and sensory processing disorder. Sarah believes that supporting educators to facilitate children's development is the key to positive therapeutic outcomes.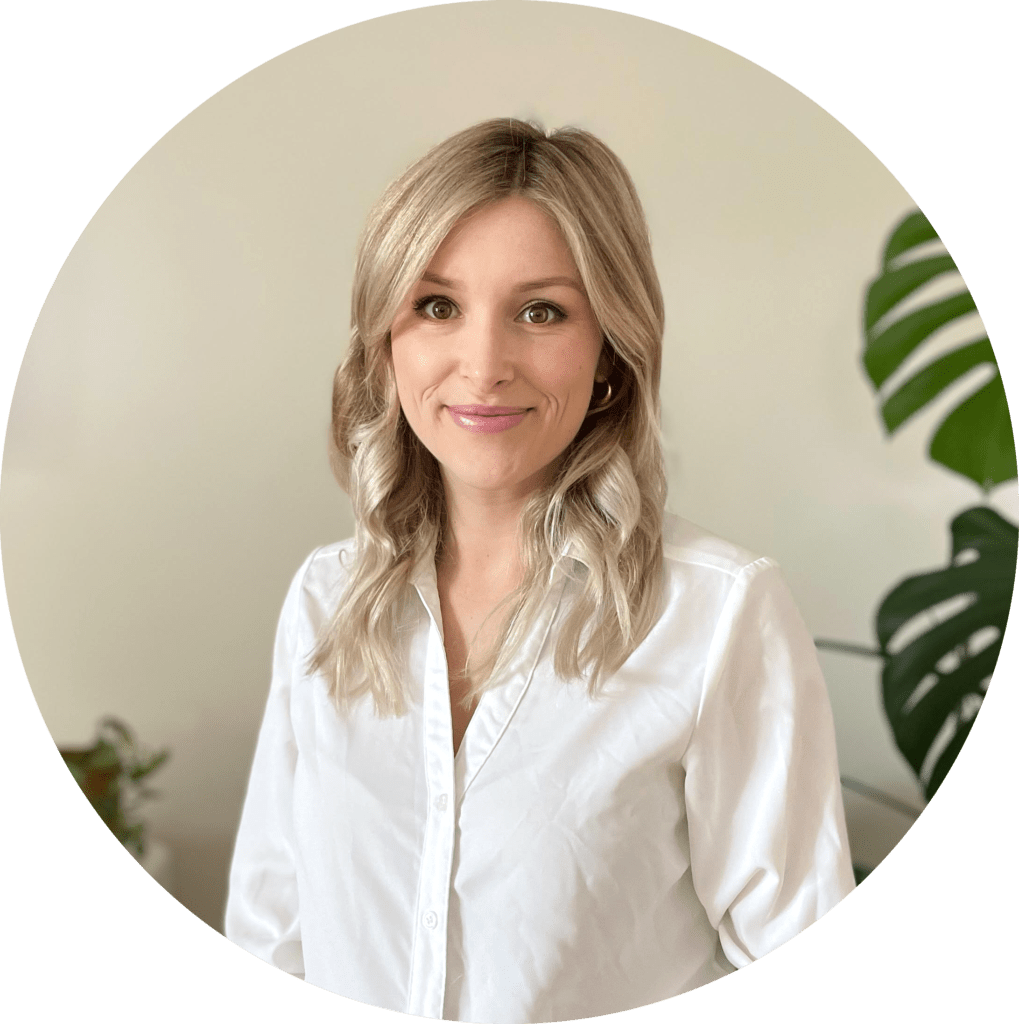 Sarah ~ Director of Up Therapy Services
How can Up Therapy Services support educators and early childhood services?
We help educators facilitate the development of a child's skills to help them participate meaningfully and independently in daily activities and routines. Depending on a child's individual needs and goals, our occupational therapists may support them by providing one on one intervention, working closely with educators to develop an intervention program, or using a capacity-building approach to up-skill educators to implement the strategies themselves. Our role in the early education setting can include:
Developing a child's skills and abilities
Up-skilling educators
Modifying the environment
Adapting a task or activity
Recommending equipment
Providing recommendations to support a child's engagement and participation
Our online learning course Laying the Foundations supports educators by increasing their knowledge, skills and confidence to improve a child's ability to engage and participate in the early education environment. The course was developed by a team of experienced occupational therapists and speech pathologists, and the strategies in the course will begin supporting educators and children straight away.
What are some of the most common concerns/questions you get from educators?
Behaviour – children with diverse learning needs, delayed language or a developmental delay like autism, can often demonstrate unwanted behaviours. We are commonly called in to support these children, by decreasing these behaviours, increasing their participation in daily routines and improving their peer relationships. Being PROactive is a lot better than being REactive. We work closely with educators to consider the underlying cause of a behaviour – is the child trying to communicate something? Is it a sensory issue? Are they seeking MORE or LESS of something? Do they not yet have the necessary social skills? Let's look at the environment, the child and the behaviour and think about how we can best support them. While the behaviour is important to consider, it's much more important to address the underlying reason.

If an unwanted behaviour does occur, here are our go-to strategies: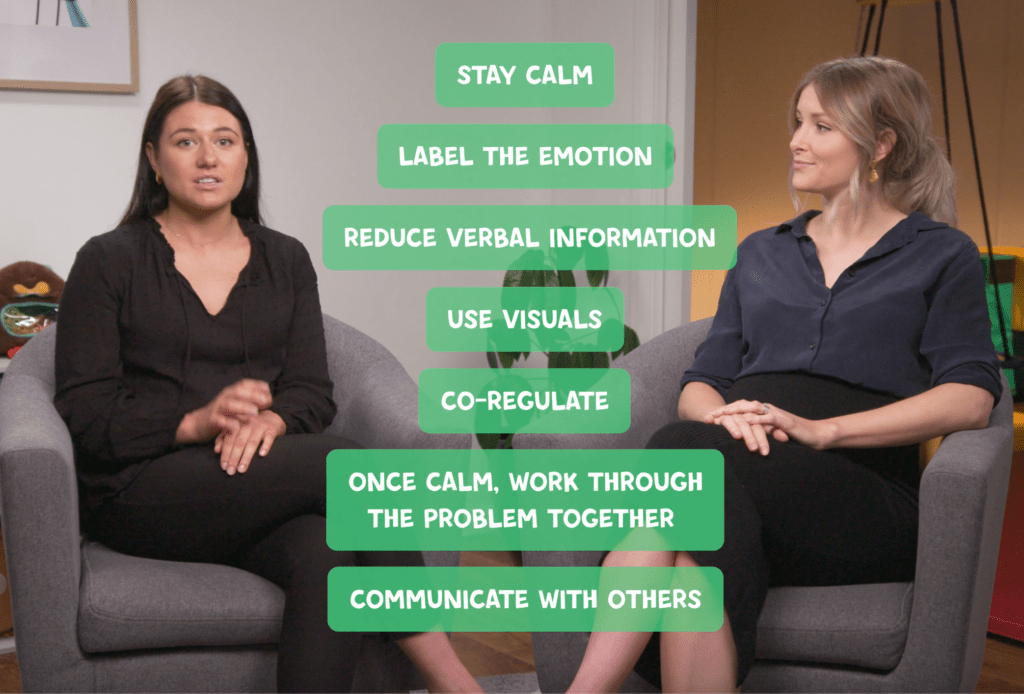 Communication – another area of concern we are commonly asked about is communication. This could be a language delay, the child is unable to effectively communicate with others; poor play skills, the child refuses to share, take-turns and prefers to play on their own than with their peers; or it could be difficulties in following the daily routine and following instructions. There are several strategies that educators can implement every day to support a child's communication skills. One of the main strategies I use to support communication is self-talk. This is such a powerful strategy that educators can use every day. Self-talk involves you narrating everything you are seeing, hearing and doing. It exposes children to a range of meaningful language appropriate to the context. For example, "hmmm where is the glue? I'm looking for the glue. Looking, looking, looking, AH! There it is! Pulling the blue lid off the top, I did it! Turning the bottom, turn turn turn. Ooohhh this glue is sticky. My fingers are sticky! They are sticking to the paper!" You can see we've just used colour identification, verbs, adjectives, prepositions – all in meaningful, naturally-occuring ways. You can also see that 'repetition' is another one of our strategies.
What are some tips on how to work with families and children, when they may be hesitant to be referred to a service like Up Therapy Services?
It's common for early childhood educators to be the first points of contact for service referrals. They work so closely with families, and have such wonderful relationships, as well as such great knowledge of children's typical development. Those tricky conversations about developmental delays and intervention are often easier coming from those trusted individuals. Knowing how a therapist can support a child is extremely important for these conversations, that way you can look at the bigger picture and help the parent to identify why getting a therapist's support may be the best thing. For example, saying 'I think Fletcher is having trouble using the outdoor play equipment and seems to be tripping over a lot' is a lot easier to understand than 'Fletcher's gross motor skills are delayed.' I'd recommend focusing on the functional impact a delay is causing, whether that's difficulty playing with others, using toys appropriately, or toileting – this can help a parent know how therapist input would support their child.
Of course it's important to refer parents to professionals when a child needs extra help, but up-skilling educators is one of the most effective ways to support children. Educators see children for hours and hours each week. They are often under-valued, but their skills, input and support are SO important. A lot of therapy providers have waitlists over 12 months long, and we know that the earlier the intervention, the better. So if parents aren't quite ready to access external therapy, or they are on a 10 month wait list, it's so important to have individuals that are in a child's life every day on board to implement strategies and begin supporting a child.
Are there any great resources educators can use day-to-day in their services, that will help children reach their full potential?
Yes! I love recommending LessonPix – this is a great website for creating visuals that can support children in their daily environments and routines. For things like visual lanyards, picture schedules and social stories – this website is wonderful and very user-friendly. Laying the Foundations can provide a better understanding of what sort of visuals to use, with what children, and how to implement them successfully, so they don't just sit in the corner gathering dust.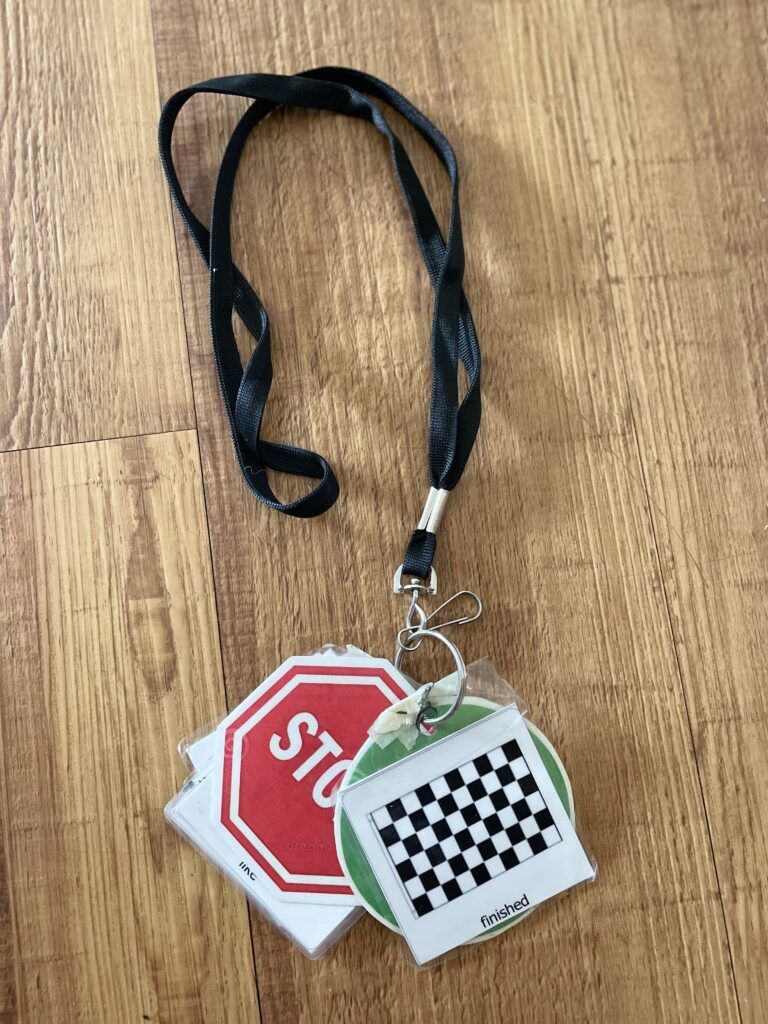 Using thought bubble and love heart pictures – print these off and have them in your group time area. Here is a look at how to use these resources to teach perspectives, emotions and empathy, which is such an important foundational step for emotional regulation, social skills and positive behaviour.
Sensory supports – we have all worked with a tornado child, who comes zooming into the room tipping out crayons, licking glue, splashing tap water everywhere and struggling to engage in any activity for more than 30 seconds. From an OT perspective, I really encourage educators to think about that child's sensory profile and preferences. Being proactive and providing sensory input for these seekers can really help reduce those unwanted behaviours by helping to fill their cups.
Do you have any words of wisdom for our educators?
Don't underestimate the importance of your role in a child's life – small changes to your everyday practice can make a big difference – it's just knowing what those are.
One more – be silly, get messy, have fun – engaging kids and building a relationship through play is SO important and will have such a lasting impact.
Thank you for your wisdom & time Sarah! Educators… if you'd like to get in touch with Sarah head over to www.uptherapyservices.com or check out the Laying the Foundations course here!
---
Happy Kinderlooping!
Follow along on our social pages to ensure you don't miss out on all of the Kinderloop tips & hints, and learn about our new features!
Facebook
Instagram