At the beginning of the year, many educators welcome new families to their service. Some may be familiar with Kinderloop, and others may not.
Each private Kinderloop is set up and controlled by YOU the educator. This means each Kinderloop is used differently, however, Kinderloop is viewed in much the same way by all linked family members.
It can be helpful for educators to know how to help families navigate Kinderloop. Here are our top tips to navigate the Kinderloop Plus app
Families are invited to their child's Kinderloop via a secure link sent from their child's educator.
The '+' BUTTON is where families can…
Message educators – Family feedback (blue) posts
Blue posts provide the perfect space for families to connect with their child's educators. Families can share exciting news from home or they can simply send a quick message. Families can share photos and/or videos along with text, using + button to select 'message educator' button in their private Kinderloop. These blue posts are only visible to educators, not other families within their child's service.
New medication Request (if you have this feature turned on)
Families are guided through a medication form, which gets sent to their child's service for acknowledgement. A quick, secure way to complete medication forms.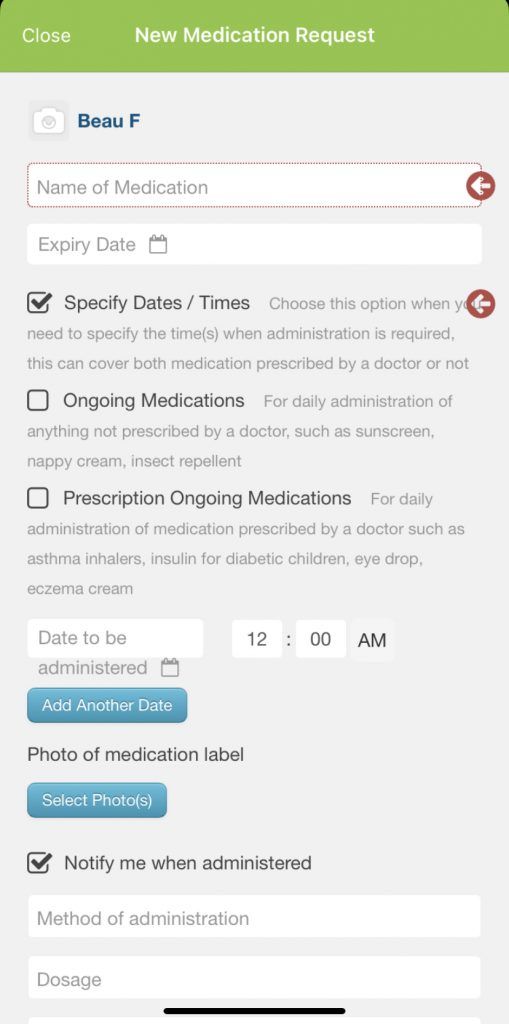 Complete a Handover Form
This feature can be really helpful for families of young children if they need to provide detailed information about their child's morning. Families can fill the handover form out and educators can view this information in their own Kinderloop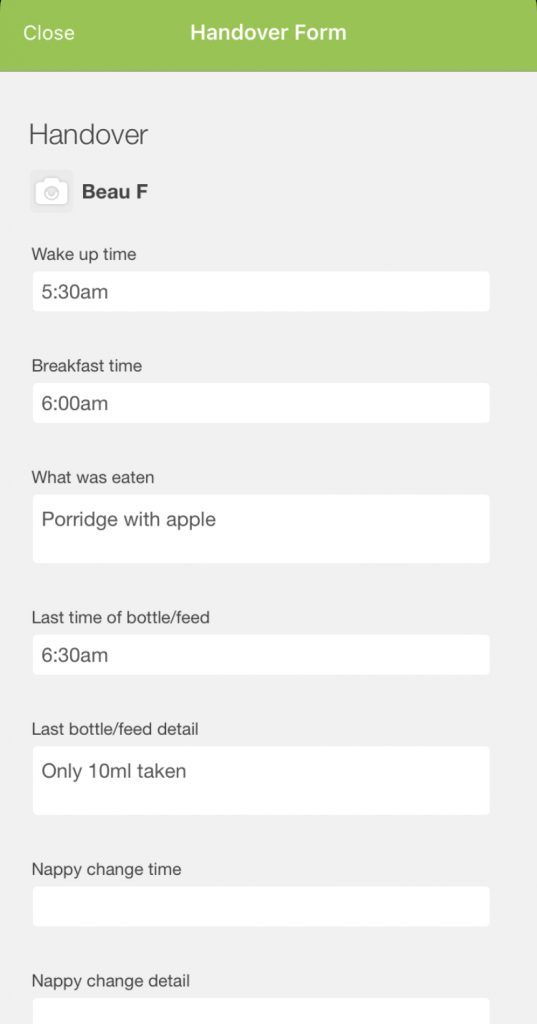 Daily Activity (the knife & fork icon)
The daily activity area is much the same as an educator's view, except linked family members only ever see their own child(ren). Selecting the knife and fork icon allows linked family members to see the information you provide about their child's day, along with the menu for the day & week (if your service uses the menu feature)
Planning
Families can view the calendar planning area or any planning walls you have created. Top tip, tell families to turn their phones to landscape to see the whole week's planned activities.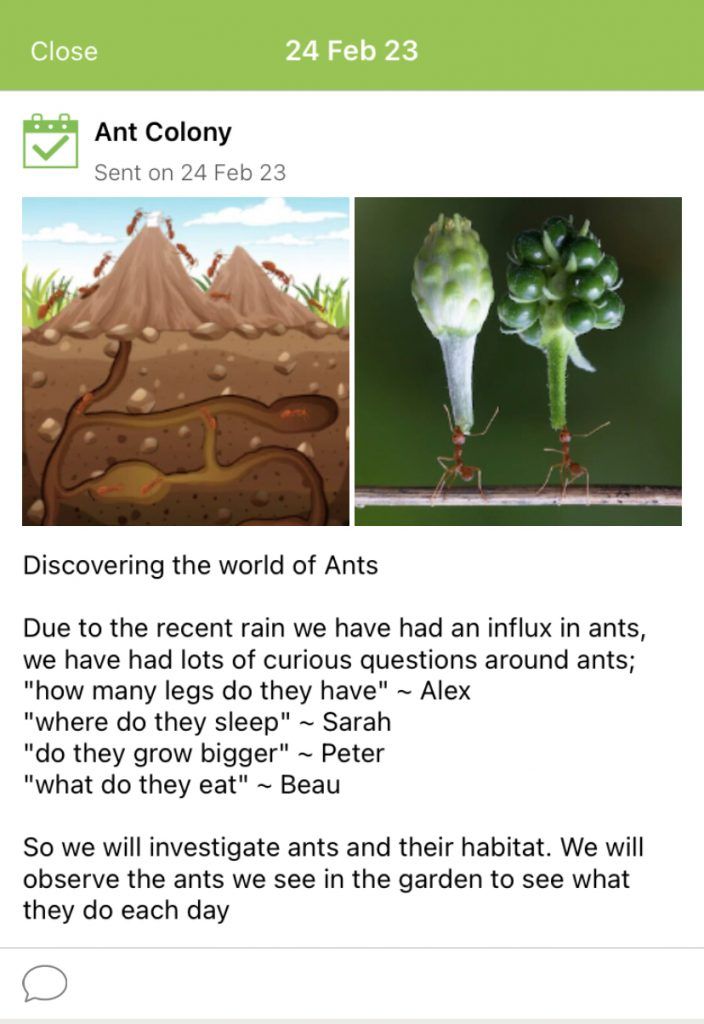 The 'More' area
The 'more' area allows family members to select which feed they wish to view (if they have more than one child or their child attends multiple services). Here families can also update their notification settings and profile.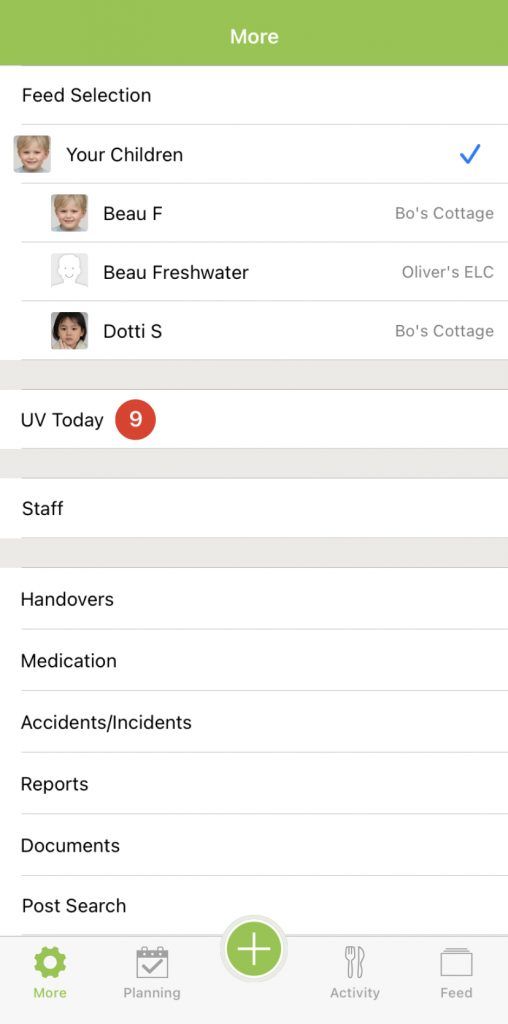 Families can view the UV rating, based on your service's location
Staff information, including photos and qualifications (if you have added them in your Kinderloop)
Historic forms, such as handover, medication and accident/incident forms
Reports
Here families can view child-specific reports such as summative assessments and goals. They can also view custom planning items you may have created and importantly your QIP (if you have decided to share it with families through Kinderloop)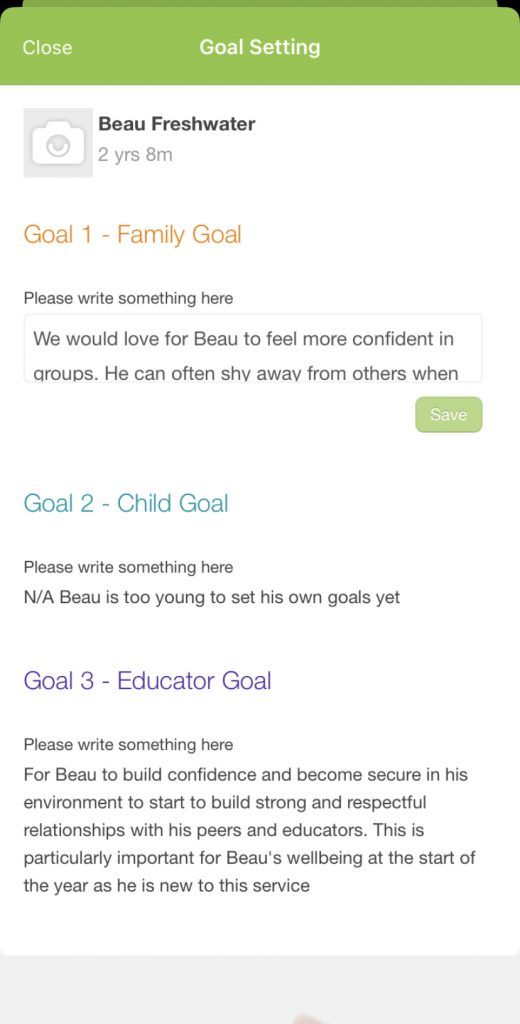 Documents
This area provides families to see important documents such as policies & procedures. As well as centre-wide documents.
---
The team at Kinderloop HQ are always happy to help guide parents if they need some extra assistance, the simply need to press the 'help' button in their app to come straight through to our support team.
They can also access this handy PDF for families 'press here'
Happy Kinderlooping!
Follow along on our social pages to ensure you don't miss out on all of the Kinderloop tips & hints, and learn about our new features!
Facebook
Instagram