Kinderloop recently ran a competition for educator's to create and submit a community wall. The calibre of entries blew us all away, but there was one that really captured our hearts. AnglicareSA Autism Specific Early Learning and Care Centre first came to our attention with it's "Fostering Exploration" wall. The more we explored, the more intrigued we became, and the more questions were raised about their centre and the service it provided to autistic children, and therefore their families.
Today we're chatting to Grace and Melanie from the centre to gain a little more insight into what exactly an autism-specific early learning centre is, and what role it plays in the community.
Full names: Grace Frost and Melanie Condon
Qualifications:
Grace – Bachelor of Applied Science (Occupational Therapy) (1st Class Honours).
Melanie – Bachelor of Early Childhood and Disability Studies
What is an ASELCC?

The AnglicareSA Autism Specific Early Learning and Care Centre (ASELCC) is a specialised early intervention program in a long daycare setting for preschool children with autism. We are one of six centres (run by different organisations) established by the Federal Government in 2008 with objectives to: encourage children to participate in early learning; support children in transitioning to school; enable families to return to work; and to support research into autism early intervention.
Here is a link to our website if you'd like to learn more.
The AnglicareSA ASELCC is staffed by specialised early childhood educators and a multi-disciplinary team including occupational therapists, speech pathologists and an early childhood teacher. Because all the children who attend our centre have autism, we have a lower ratio than typical child care centres of one staff member for every three children.
We are co-located with a mainstream child care centre and incorporate integration with the mainstream centre in our program.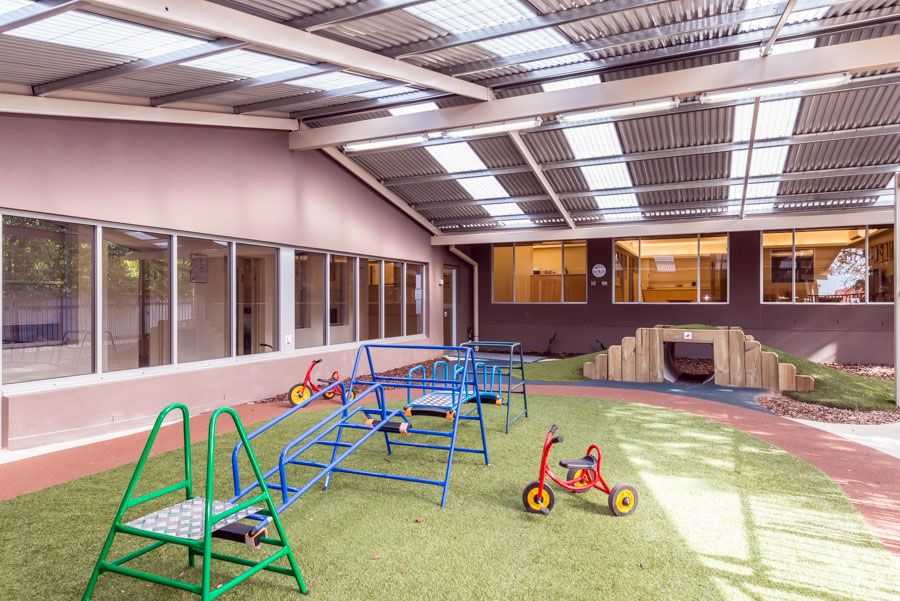 What are your roles in the service, Grace and Melanie?

Grace – My role is Clinical Supervisor. I oversee the clinical aspects of the program including the multi-disciplinary team, assessments and research. I also support the centre operationally, coordinate the enrolments and some of the financial aspects of the program. As I am an occupational therapist, I also consult with families and run workshops on topics like sensory processing.
Melanie – My role is Early Childhood Teacher. I collaborate with early childhood educators to program activities to support the children to develop school readiness, including phonics, fine motor skills and sensory exploration. I also support families to transition to school by supporting families to choose a school for their child, coordinating assessments for special options with the Department of Education and working with teachers to support them to include children with autism into their classrooms.
Are there any great resources or activities you could suggest to support children with autism?
The activities that included in our Fostering Exploration community wall are focused on exactly this. The wall is broken into areas such as "Exploring with our fingers", "Exploring with our Bodies", "Exploring food" and "Exploring with our senses". There are activities within each category that support children with autism. Examples include:

Exploring with our bodies – balancing, using our muscles, scooter board, hammock swing and yoga.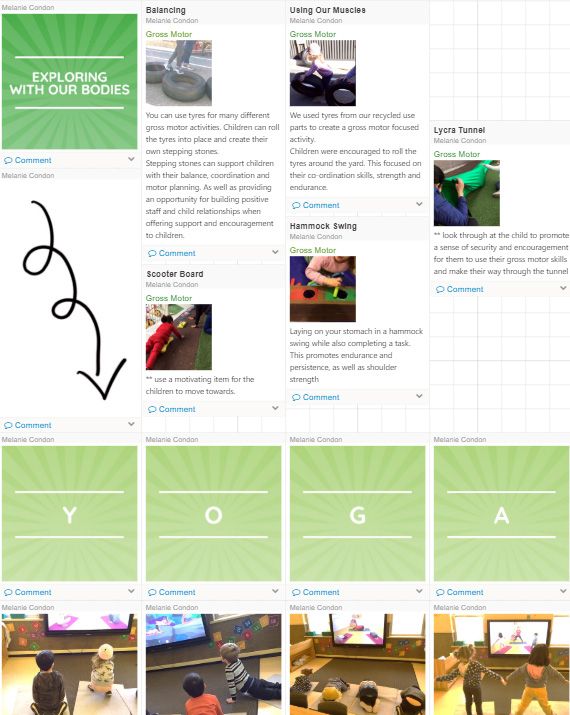 Exploring with our senses – sensory nature mat, pamper session (foot spa!!) and shredded paper fun.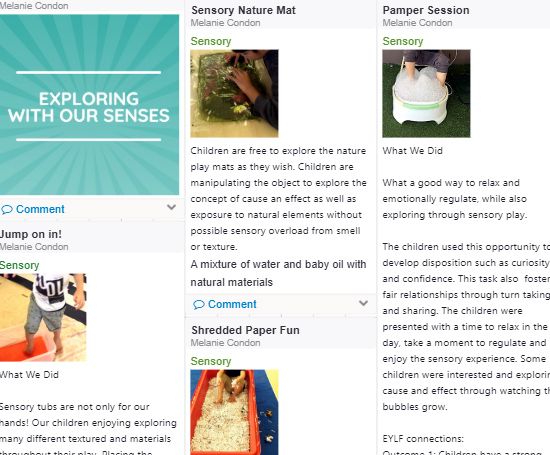 Exploring food – developing life skills by slicing and dicing, rice sensory tubs incorporating coloured rice, mexican beans, lentils and essential oils for an extra sensory boost!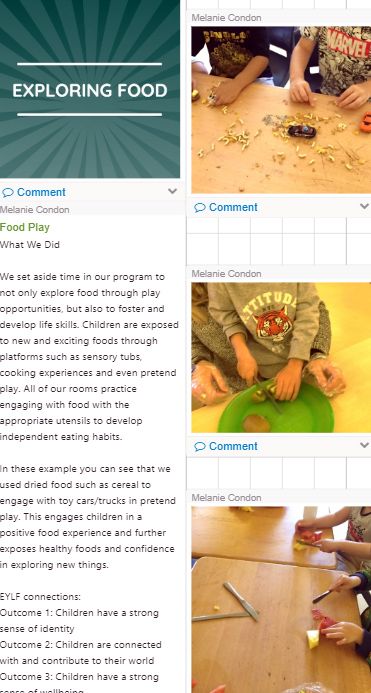 How can services best support educators working with children with ASD?
At ASELCC we have a focus on capacity building for professionals (and families) including workshops on autism in general, toilet training, sleep, communication development, parenting and transition to school. Continued learning is a great way to support educators and it is important to refresh knowledge regularly as there is often evolving information in the autism sector.
Do you have any tips or suggestions for services and educators who wish to support families with children with autism?
Contact your local inclusion agency – they can support early childhood education and care settings with advice and training for staff.
Incorporate visuals into your daily routines to help communicate with children with autism and help them communicate with you – use pictures to illustrate the daily routine and show them a picture when transitioning to a new space.
A lanyard with frequently used visuals can be helpful for staff to keep on hand at all times.
Social stories with pictures of rooms and staff can also be very helpful for children when starting a new centre or transitioning through rooms.
Incorporate the child's interests to motivate them to participate – find out the child's favourite songs, characters, toys and incorporate these regularly into your daily routines including group times to motivate them to engage.
If you have met one child with autism, you have only met one child with autism. Each child is different, so it is important to get as much information from the child's family to understand their unique strengths and areas of support. If the child has any therapists such as speech pathologists or occupational therapists involved in their development, make sure to contact them, follow their recommendations and update them on the child's engagement at the centre.
Are there any other valuable insights you could share with our readers to further promote inclusion for children with autism?
Inclusion of children with autism into early childhood education and care settings is not just beneficial to that child and their family, it also supports typically developing children to learn about and interact with people with disabilities and how to be inclusive themselves.
For more information about the research completed by the ASELCCs nationally please see below link to a synthesis report which summarises the different projects that were undertaken by the ASELCC research team and the implications for their research.
Thank you Grace and Melanie! What an incredible service – the work you do with autistic children, and the support given to their families, is so inspiring and gives us much to consider. Another big congratulations from the Kinderloop team on your Community Walls competition win!
Hey educators… have you created a Community Wall yet?
So many topic possibilities… get inspired… re-ignite your passion for education… collaborate with colleagues (even the ones that don't work in your immediate service!)… Go on! Accessed via the Kinderloop web browser, look for the world globe icon in the menu at the top of your screen!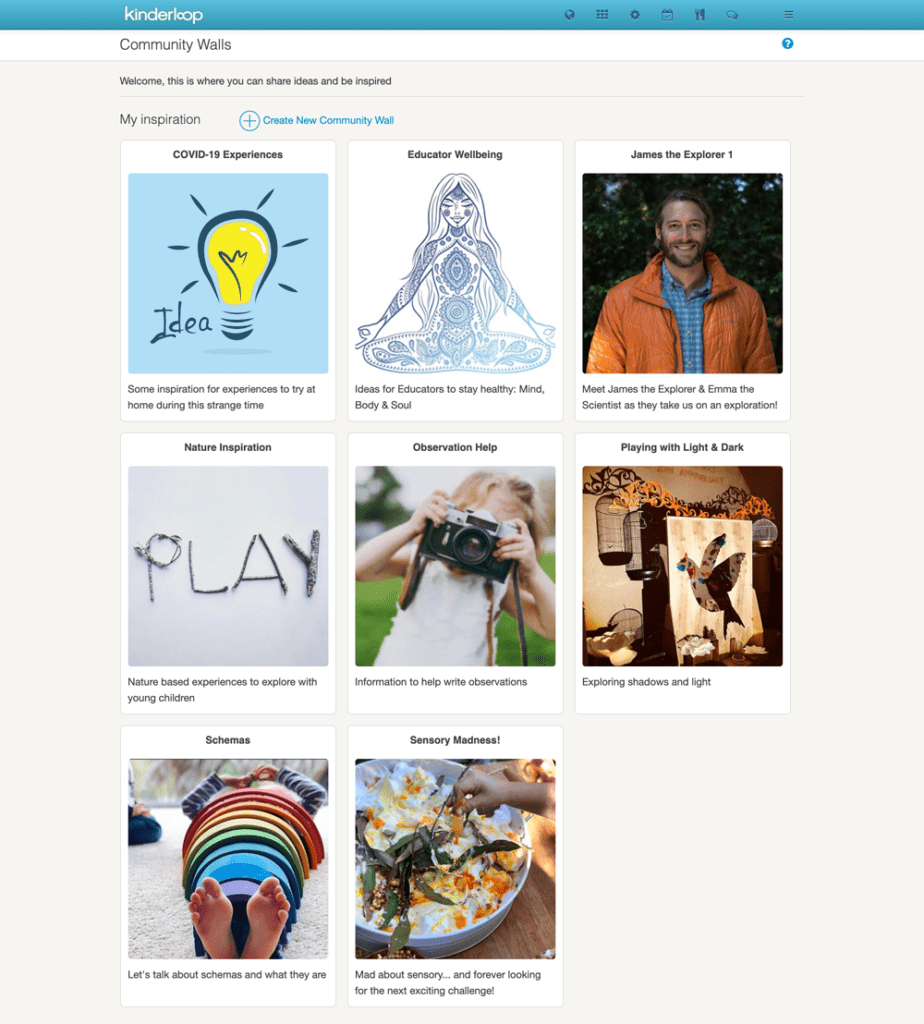 Happy Kinderlooping!
Follow along on our social pages to ensure you don't miss out on all of the Kinderloop tips & hints, and learn about our new features!
Facebook
Instagram